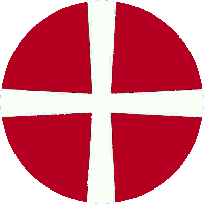 TRINITY METHODIST CHURCH - WINTERTON
All are welcome
Minister - Rev Vicki Atkinson Tel. 01724 733307
Address - 32 King St, Winterton, N.Lincs, UK, DN15 9TP. View map Contact Us
WHAT DOES IT MEAN TO BE A 'METHODIST'?
The Methodist Church was founded by John Wesley in the 18th Century.
It has a special focus on God's forgiveness and love being for all and not simply for an elite.
Methodists traditionally love to sing their faith.
It is also important to express our faith in action through being champions of social justice and helping our neighbours.
A WAY OF LIFE
The calling of the Methodist Church is to respond to the gospel of God's love in Christ and to live out its discipleship in mission and service.
As far as we are able with God's help we will do this through:-
Worship
We will pray daily.
We will worship with others regularly.
We will look and listen for God in Scripture (the Bible) and the world.
Learning and Caring
We will care for ourselves and those around us.
We will learn more about our faith.
We will practice hospitality and generosity.
Service
We will help people in our communities and beyond.
We will care for creation and all God's gifts.
We will challenge injustice.
Evangelism
We will speak of the love of God.
We will live in a way that draws others to Jesus.
We will share our faith with others.